Students with ASD
Active Engagement     
Active engagement is an important part of effective programs for children with ASD. Active engagement is characterized by shared motivation and social interactions in classroom activities, among other things.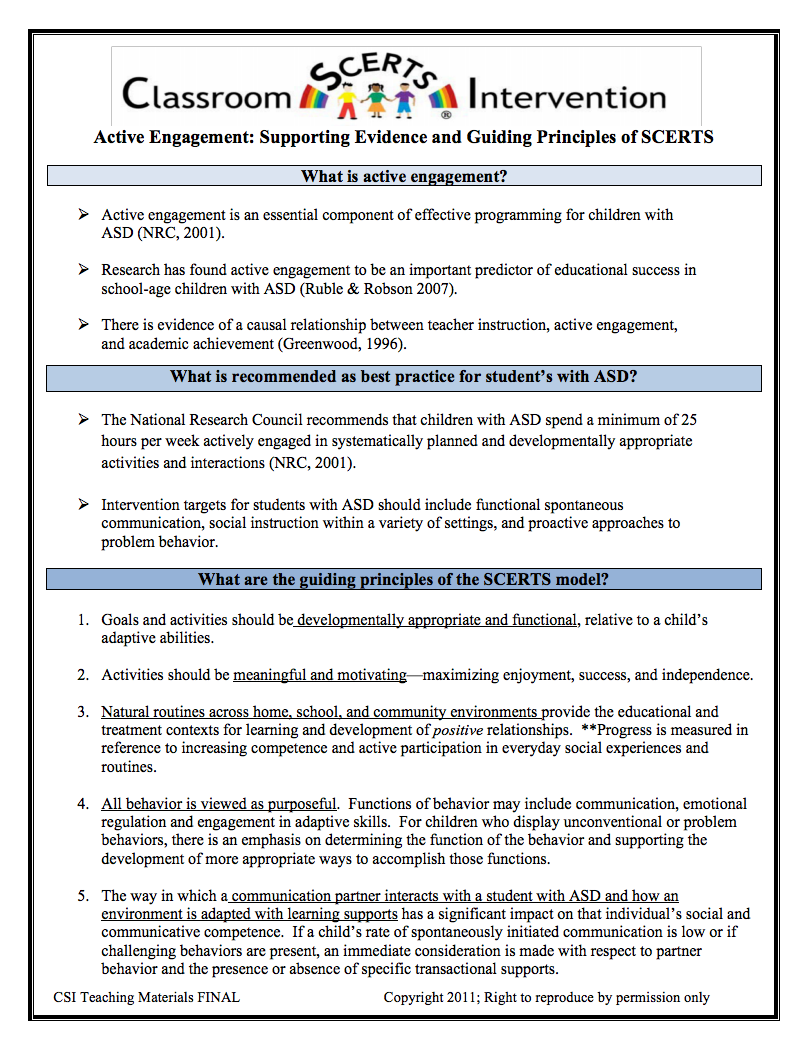 Guiding Principles of SCERTS
Challenges which Impact Active Engagement     

Students with ASD have neurodevelopmental differences that limit their ability to predict the actions and intentions of their teachers and peers, which has a significant impact on active engagement.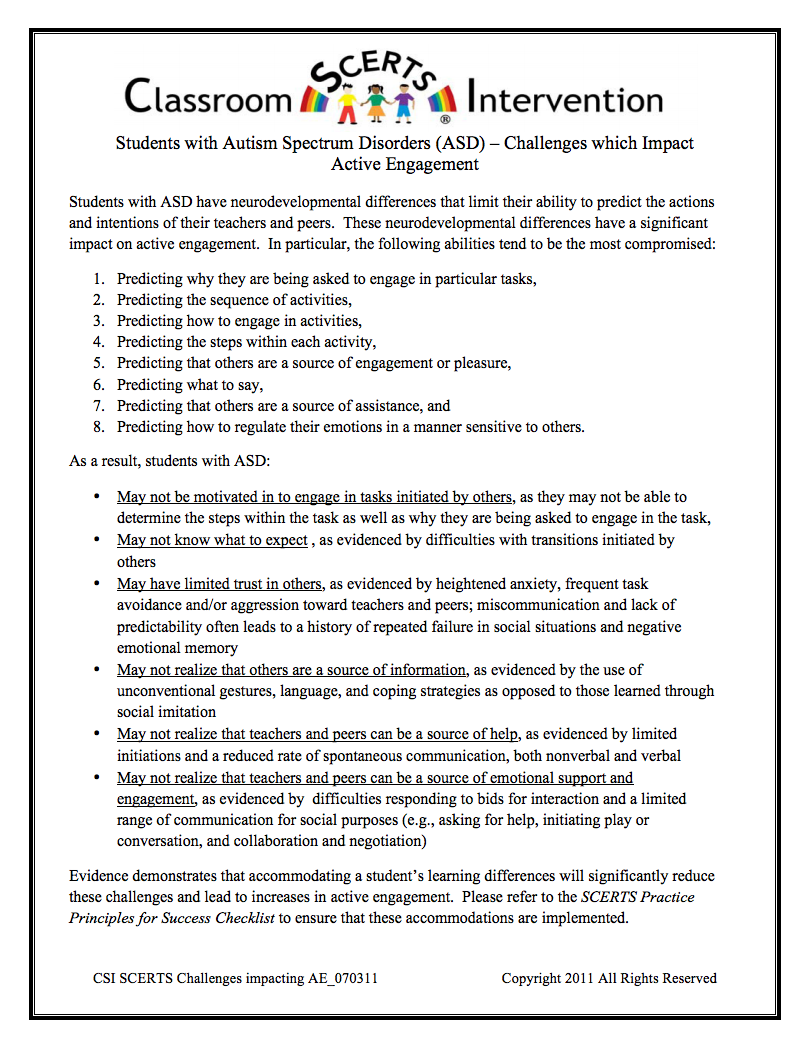 Strategies and Challenges
Zone of Optimal Learning    
The peak of active engagement is also known as The Zone of Optimal Learning. SCERTS is used as a strategy to support and help teachers keep students within The Zone of Optimal Learning.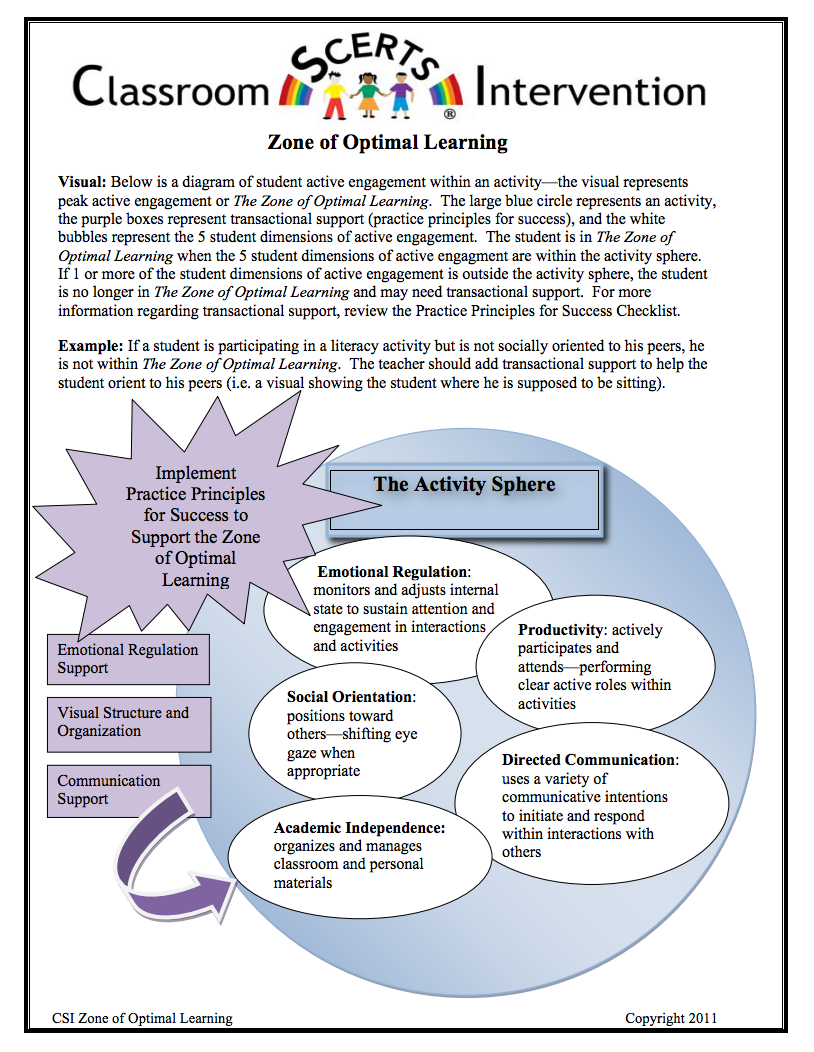 Visual Aid
The SCERTS Model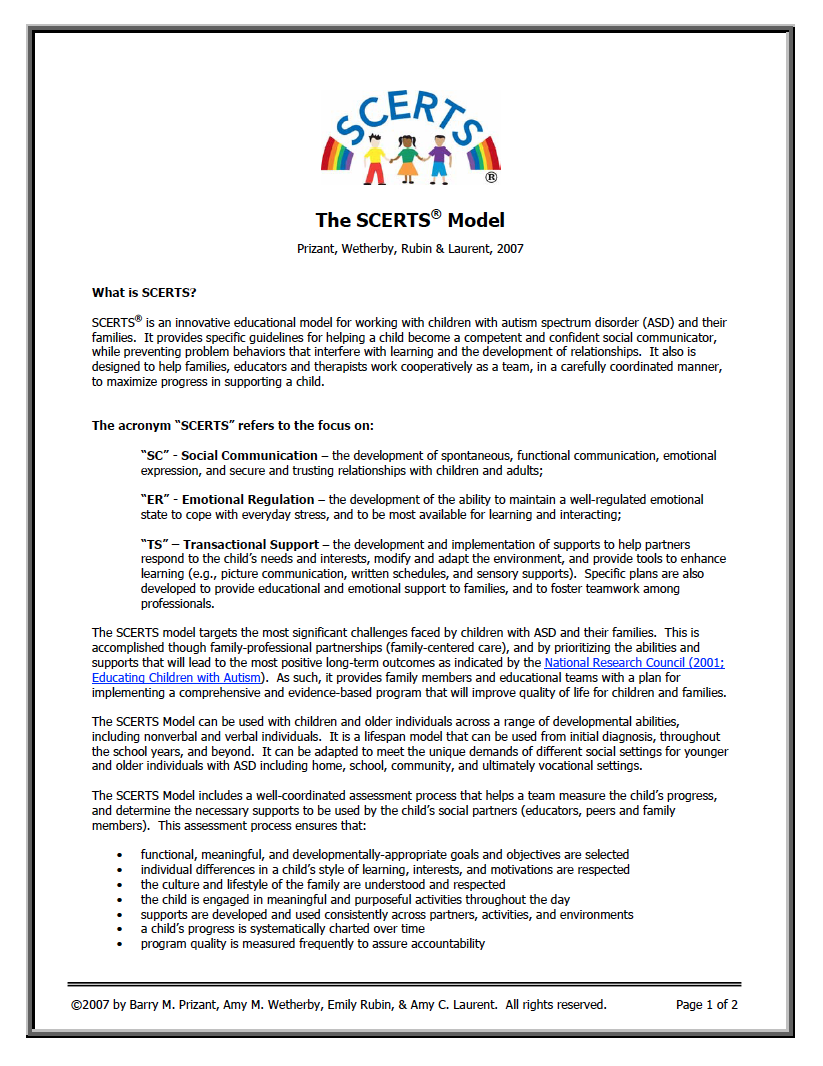 The SCERTS Model (en Español)